News from EuroISME
Details
Under the direction of EuroISME Vice President Prof. Dr. Thomas Elssner, around 20 experts met at the Bundeswehr Center for Military History and Social Sciences for an intensive exchange of ideas.
Ukraine - One Year On
Today is the first anniversary of Russia's invasion of Ukraine. Our President, John Thomas, has collected some personal thoughts to mark this sad anniversary.
Webinar N° 9 : "Addressing new generational, socio-cultural and technological challenges in teaching IHL and military ethics".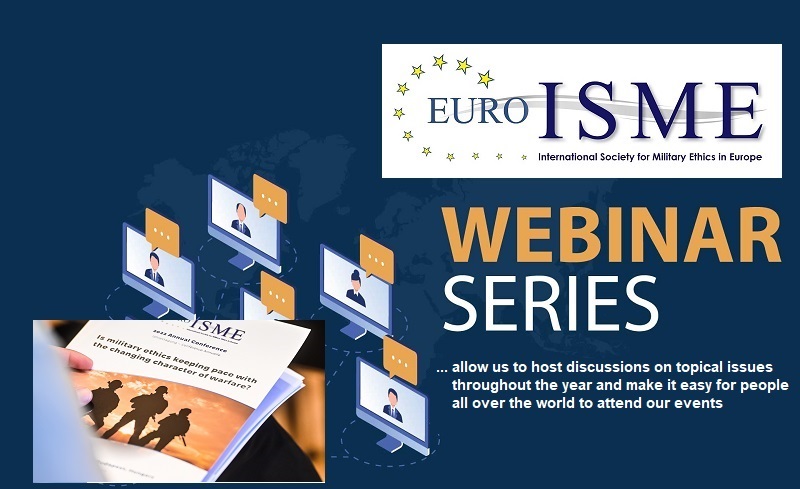 The education of armed forces in the ethical conduct of combat and war is a critical, and yet underexplored facet of the literature and practice of military ethics. In this webinar we will discuss some of the challenges that military ethics pedagogics faces. Meeting these challenges is necessary if we wish to further educate armed forces in the ethical and proportionate use of force.
Details
Board of Directors meeting
Acting on the invitation of former whistleblower and current senator of the Republic of Ireland, Dr. Tom Clonan, EuroISME's Board of Directors met in Dublin for its semi-annual meeting. We met on the premises of the Irish senate.